Ralph Hileman, Celebration of Life memorial event Saturday, November 2, 2013 at 3 pm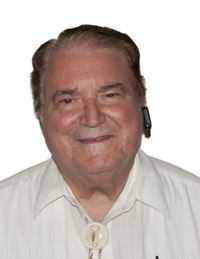 Long time Foothill section member and IEEE Senior Life member, Ralph Hileman, passed away this week.   Ralph made numerous contributions to the early development of the computer industry and to the consulting profession.  He was a past Chairman of the IEEE-USA AICNCC committee which organizes consultant networks around the country.   He was active in the LA/OC CN (consultant network) and in the IEEE Foothill Section.  For more details, please see below for the profile he posted in the San Diego Consultant Network.  He will be missed and our condolences go out to Judy and the entire family.
NOTICE:
The Celebration of Life for Ralph Hileman will take place Saturday, November 2, 2013 at 3 pm at the following location.
Riverside Community Center for Spiritual Living
3891 Ridge Road
Riverside, CA 92501
Please note that contributions would be greatly appreciated instead of flowers regardless of the amount and can be sent to Judy at
The Hileman Family
14176 Grande Vista Ave.
Perris, CA 92570
~~~~~~~~~~~~~~~~~~~~~~~~~~~~~~~~~~~~~~~~~~~~~~~~~~~~~~~~~~~~~~~~~~~~~~~~~~
Ralph's consultant profile:
RALPH HILEMAN
Hileman & Associates 14176 Grande Vista  Ave Perris, CA 92570-8820
SPECIALIZATION
Expertise in business development, system engineering for real  time issues in networks for command and control including communications,  technical support, test, training and performance monitoring systems.
SERVICES
Management Consulting;
Project Management;
Test and Training Systems; Architectures for Multimedia  Networks and Command and Control Systems; Battle Force Operational Needs and  Scenarios.
EXPERIENCE
Patentee for first Navy Computer System, NTDS; Program  Manager, Combat System for Large Deck Amphibious Ship, LHA; System Test Team,  DD-963 Class of 31 ships; Developed first Total Ship Test Training and  Performance Monitoring System for DD993 class; VP Marketing, West Coast DRS;  Consultant since 1987 for such groups as Naval Sea Systems Command, Lockheed  Martin, Raytheon, General Dynamics, and small businesses.
EDUCATION
Bachelors Degree in Physics from the University of Michigan;  Masters Degree in Business Administration from UCLA
ASSOCIATIONS
Life Senior Member, Institute of Electrical and Electronics  Engineers; Chair Orange County Consulting Network; Past Chair, Alliance of IEEE  Consulting Networks (USA); American Society of Naval Engineers; Armed Forces  Communications & Electronics Association; American Institute for Aeronautics  and Astronautics; National Defense Industrial Association; Fellow, Institute for  Advancement of Engineering; Public Speaker locally and nationally;
Published author.