Home
»
PES
» Report on LED Application and Design – Part 1: Talk sponsored by IEEE PES chapter and IEEE PES student chapter
Report on LED Application and Design – Part 1: Talk sponsored by IEEE PES chapter and IEEE PES student chapter
May 9, 2014

Posted by Tribuwan

under

PES
On May 8th IEEE PES chapter and IEEE PES student chapter sponsored a talk on LED application and design. The first part of the talk in the 2part series was delivered by Mr. Ray Malki an electrical engineer and an MBA. Ray is an architect with Hi Techarchitect. LED is an exciting development story in the area of energy conservation from the year 1966 to the present time. The application has grown from primarily a media for indication to a wide array of applications like lighting, display, annunciation and art. Most recent exciting development goes into folding, printable, flexible and Transparent LED panels utilizing Quantum Dot LED technology.
The LED product is a solid state semi conductor of PN junction with Phosphor used as color manipulating material. The lens, heat sink, diffuser, reflector and driver together result into development of an exciting array of LED lighting with a variety of color texture. Currently LED lapms offera shelf life of about 40,000 hours and are offered with a warranty of  about 5 years of at least 80% lumens maintenance.
The speaker also presented the market share of LEDs and its role in providing cheap, durable and exciting lighting source to the market. Research is continuing in developing the material, heat sink, lens and diffuser materials as well as drivers to make LEDs suitable for the audio visual industry, resistant to corrosive and rugged industrial environment.
The speaker brought in a variety of LED lamps of varying sizes and Lumens and prectically demonstrated the way the color of the LED lights could be manipulated and different lighting effects generated.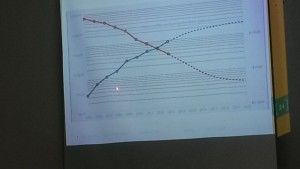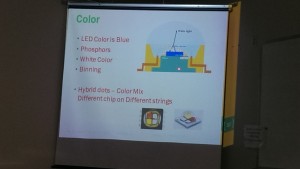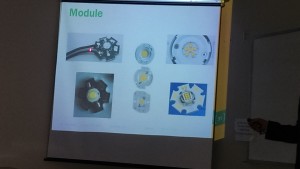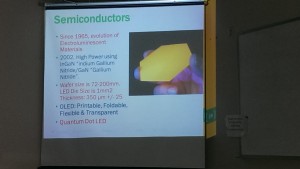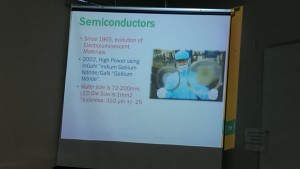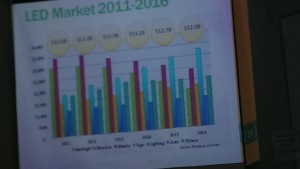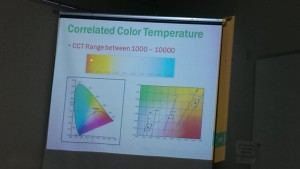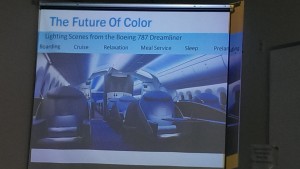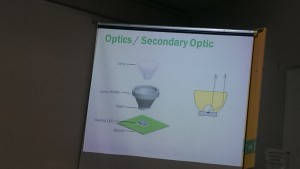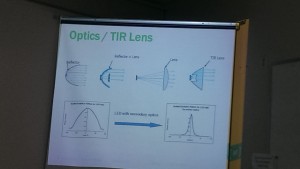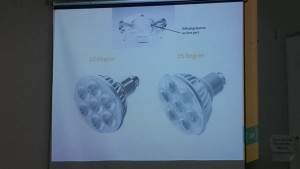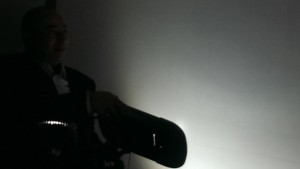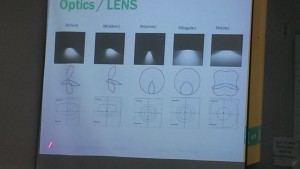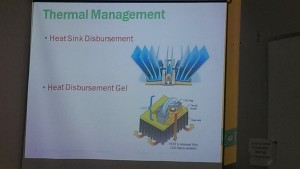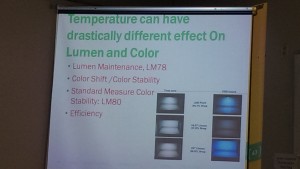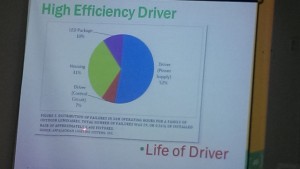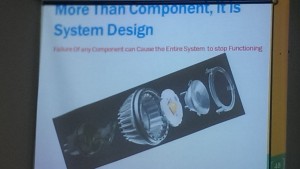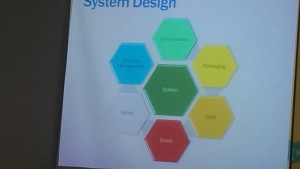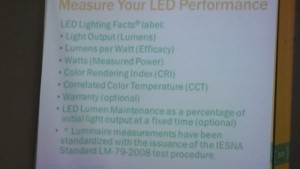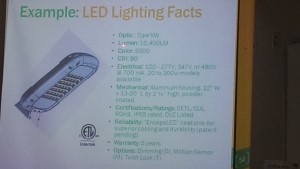 The next part of this exciting talk covering detailed design and application will be covered on the 20th May.