TOUR OF MAURY MICROWAVE BY CAL POLY POMONA STUDENTS ON MAY 2, 2014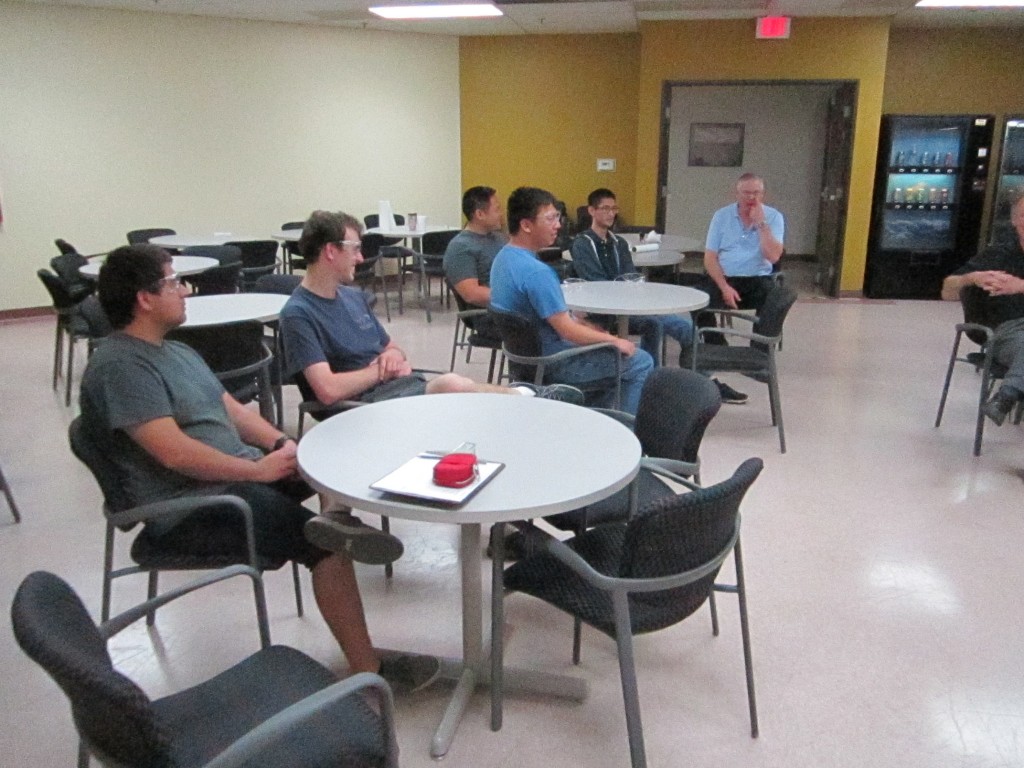 On May 2nd, six Cal Poly Pomona (CPP) students and Professor Gerald Herder (IEEE Foothill Section Secretary 2014) toured the Maury Microwave facility in Ontario California. This visit is part of an ongoing yearly effort by Maury Microwave and IEEE Foothill to introduce University Engineering students to High Frequency components, manufacturing and related testing. Rusty Myers, Senior Engineer at Maury Microwave led the tour. The tour started in the marketing and documentation area and progressed through engineering, the machine shop production area and the inspection area. Along the way many on-going tests, both production related and device / calibrated waveguide characterizations, were explained by Rusty.
The two hour tour wrapped up with a Q&A which included Sathya Padmanabhan, Maury's Engineering Director, who spoke about the opportunities available to students who become engineers, and Jim Adamson, Maury Global Director of Sales & Components, who spoke about the marketing and sales engineering role of a company such as Maury Microwave with diverse product lines funneling into a worldwide market. Max Cherubin, IEEE Foothill Section MTT/APS Chapter Chair who coordinated the tour, also contributed his thoughts about Maury Microwave's role in the industry and related engineering careers.
The students were able to see the many stages of engineering that a manufacturer of high performance Microwave and RF components must be involved with and must execute. The students were also able to see in-action the many opportunities that are out there for them in the workplace in such a high technical field. As Sathya encouraged the IEEE CPP students, just develop your passion for the area of engineering that you want to work in, and you will find your place in the industry with a rewarding career.
Additional tours are planned through May 2014 for other IEEE Student Branches in the IEEE Foothill Section geographical area.