2015 IEEE Southern Area Awards for IEEE Foothill Presented
At the regular November 11, 2014 meeting of the IEEE Foothill Section, presentations of the IEEE Southern Area Awards for 2015 were made. The announcement of these awards was made at the IEEE Region 6 Southern Area meeting on October 25, 2014 in El Segundo. These awards are milestones for the IEEE Foothill Section, and reflect long and productive endeavors for many of our Section's members. The Southern area includes much of Southern California; IEEE Orange County, IEEE Coastal Los Angeles, IEEE Metropolitan Los Angeles, IEEE Buenaventura, IEEE Central Coast, IEEE Bakersfield-China Lake Sections as well as our IEEE Foothill Section. The three awards, and their citations, are as follows:
(1) For Outstanding Section—IEEE Foothill Section
For all the efforts of the IEEE Section members, including students, working EE professionals, consultants, entrepreneurs and academics, who are all engaged in supporting the Growth and Well Being of the EE profession, and who have contributed in making the IEEE Foothill Section a Success.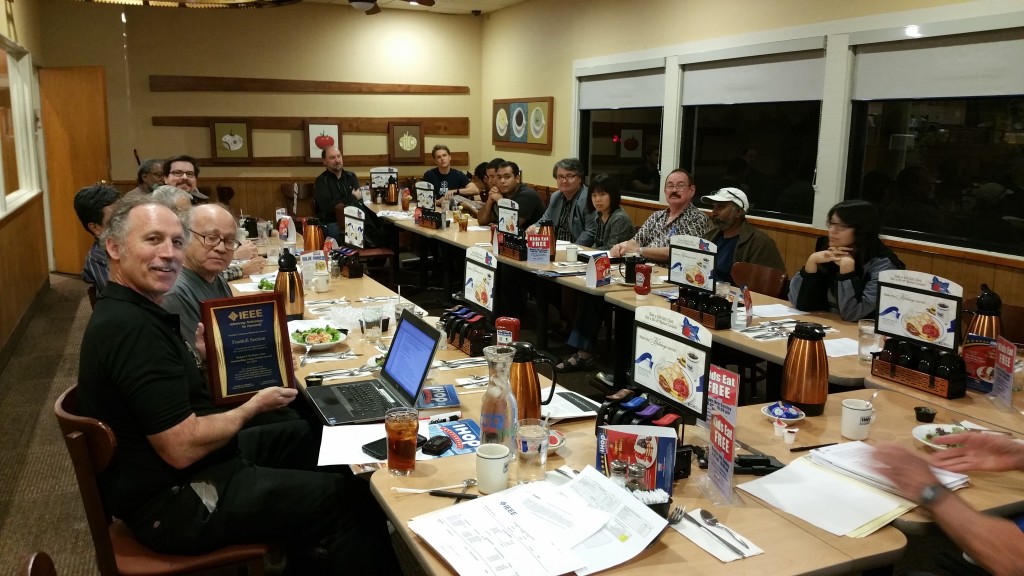 (2) For Outstanding Large School Student Branch—-University of California Riverside
For the excellence student program of the IEEE Student Branch at UC Riverside in sponsoring many activities which develop the professional competence, organizational skills, community service and engineering support awareness of all their members.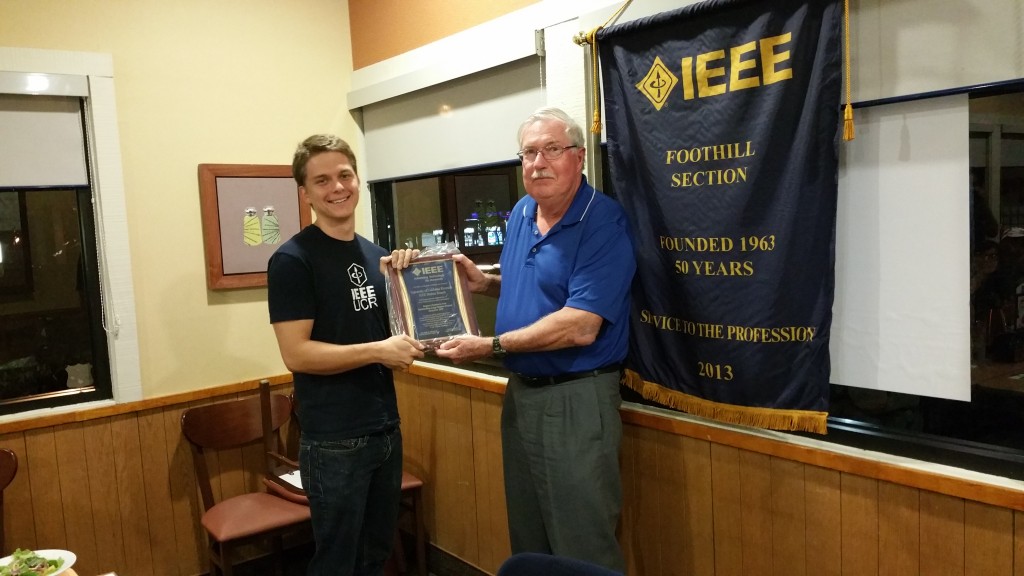 (3) For Outstanding Leadership and Professional Services—Frank G Freyne of IEEE Foothill Section
For Outstanding Service and Contributions to the IEEE Foothill Section and for providing Leadership, Integrity, Guidance, and Sense of Purpose for other member volunteers, Organizing Professional Activities, and Section Operation.