Home
» » SATELLITE COMMUNICATIONS : ACCOMPLISHMENTS AND A LOOK INTO THE FUTURE
SATELLITE COMMUNICATIONS : ACCOMPLISHMENTS AND A LOOK INTO THE FUTURE
February 14, 2017

Posted by Alberto Tam Yong

under
When:
February 25, 2017 @ 9:30 AM – 12:00 PM
2017-02-25T09:30:00-08:00
2017-02-25T12:00:00-08:00
Where:
Devry University, Pomona
901 Corporate Center Dr #235
Pomona, CA 91768
USA

IEEE Foothill Section
IEEE COMSOC Chapter presentation
Satellite Communications: A SURVEY OF COMMUNICATIONS ACCOMPLISHMENTS AND A LOOK INTO THE FUTURE
PRESENTED BY FRANK G FREYNE PhD
SATURDAY, FEBRUARY 25, 2017, 9:30 AM TO NOON
AT DEVRY UNIVERSITY, POMONA, 901 Corporate Center Drive
Pomona, CA 91768, Room 235
SUMMARY OF PRESENTATION:
The concept of using orbiting satellites is of recent origin, being formulated in the early post-WWII era. Not surprisingly, their topical need originated as potential solutions to then-current practical problems. How do we improve telephonic communication over longer distances with better reliability and lower cost? This talk will trace some of that history, from the earliest days, through the NASA successful multi-mission ATS-6 satellite, up to the present day. Since some many of the advances in Electrical and Electronics Engineering were made to support satellite communications, we will discuss these advances.  We will note many of these concepts and techniques, such as, "How do we satisfy the Link Budget and obtain a satisfactory Signal-to-Interference-to Noise ratio?" .These concepts will directly carry over to the 4G-LTE and 5G requirements, design, and development era. Finally, we will discuss our current satellite efforts, and project the future advances that are approaching the drawing board.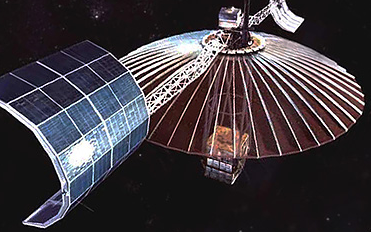 Biography of Presenter:
Frank G Freyne PhD is the current Chair of IEEE Foothill COMSOC Chapter. For a number of years he was the Chair of the IEEE Foothill Section. He received a BEE (Electrical Engineering) with a minor in Nuclear Engineering, from Manhattan College and a PhD in Theoretical Physics from UCLA. He has numerous years of experience in systems engineering tasks on large scale aerospace projects. This has included a decade tour at the Naval Weapons Center, China Lake CA; as well as Systems Engineering support with TRW to the USAF Advanced Strategic Missiles Office at Norton AFB. Additional efforts were spent on classified programs at other aerospace firms. Along the way, he has developed suitable skills and a genuine appreciation for successful systems engineering projects.
All IEEE members and other interested engineers in the Inland Empire are invited to attend. No charge to attend.
Please RSVP /  sign up on  EVENTBRITE
https://www.eventbrite.com/e/satellite-communications-accomplishments-a-look-into-the-future-tickets-31983941831